Values
Christmas Advent Calendar
We have a Acts of Kindness Advent Calendar, which was introduced to the children in assembly. Children can bring in photos, drawings or writing to show that they have demonstrated one of the acts of kindness in exchange for a silver house token. This will be updated each Monday in December until the end of term.
1st December: Feed some birds or ducks in a pond
2nd December: Compliment a friend or relative
3rd December: Make a card for an elderly neighbour
4th December - Volunteer to help a neighbour with gardening or car washing
5th December - Take cakes or cookies to your local homeless shelter
6th December - Leave a kind note for someone you love.
7th December - Leave a bowl of sweets outside your house for people to help themselves.
8th December - Leave treats for the postman.
9th December - Give somebody a coupon for a hug.
10th December - Hold a door open for somebody.
As a staff team, we have chosen 8 core values which we believe are integral to being a successful member of the Radstock Primary School community. A value-based assembly is held on a Monday afternoon for Foundation 2 to Year 6, focusing on one value per half-term. The values of Respect and Kindness are covered repeatedly throughout the year.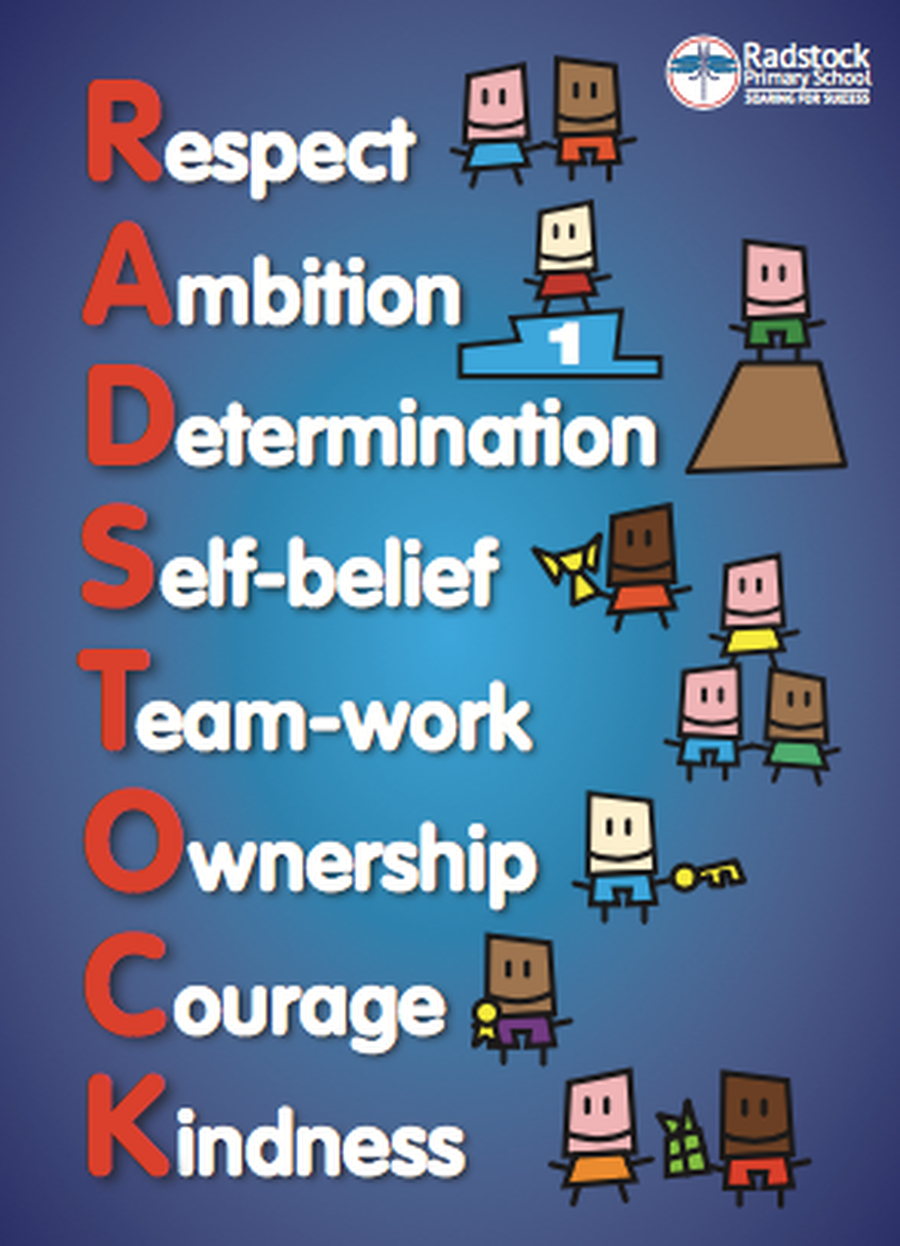 At Radstock, the British values of Democracy, Tolerance, Individual liberty, The rule of law and Mutual respect are interwoven through our work on values, our curriculum and a host of school activities.